moREc consulting provides reservoir engineering and subsurface technical expertise to its Australian and international clients in the conventional Oil & Gas and CSG Industries. As no two companies work in the same way, we strive to tailor fit-for-purpose, customized workflows that align to the specific circumstances of each client. Our service offering includes:
Data rooms: farm-in/farm-out opportunity assessments


Independent expert reviews


Competent person's reports


moREc's distinctive strength is to keep the big picture in mind when framing the work, put the business needs front and centre, and focus on practical, value-adding solutions, yet ensuring that technical best practice has been applied. The key tenets of our value proposition are:
Work plan – we'll scope out the problem, define objectives, outline solutions and deliverables sought, design a roadmap, and navigate it through to completion

Data driven – we'll undertake a holistic assessment, interrogating all available information, and will let the data guide us

Technical excellence – we'll be thorough in our analyses. Attention to detail will characterize our work

Pragmatic – we won't waste time on things that don't work and will recommend practical solutions

Results orientated – we'll be commercially driven, and will focus on delivery on time, and within the agreed budget

Communication – we'll conduct regular presentations and document our work through comprehensive reports
"His unique ability to be focused and pragmatic at the same time is made possible by a very sound petroleum engineering knowledge base combined with a high level of business acumen."

Key skills
Black oil numerical simulation

Uncertainty analysis & experimental design

Analytical reservoir modelling (MatBal/DCA)

Pressure/rate transient analysis (PTA/RTA)

Integrated production modelling (IPM)

Field development planning
Software proficiency
Coding: VisualBasic, Python, OpenServer

Through our contact network of consultant partners and associates, we can provide technical and commercial support across the entire value chain of a field development project. Find out more in our Associates page here.
"Alan has exceptional technical skills that he combines with a natural curiosity and intuition for problem-solving. He can seek out value in any situation, and is not afraid to try new approaches. Alan is an excellent team worker and collaborator, and can present complex technical concepts to any audience"
Read more testimonials here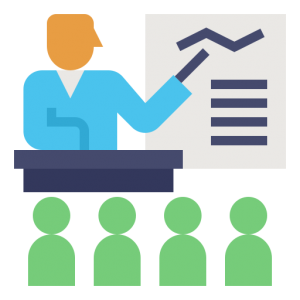 moREc can provide reservoir engineering & subsurface training for graduates, non-engineering audiences, and commercial teams, through a range of [readily available] turnkey courses, or customize a fit-for-purpose course suitable to your specific needs and requirements. Check more details in our Training page here.